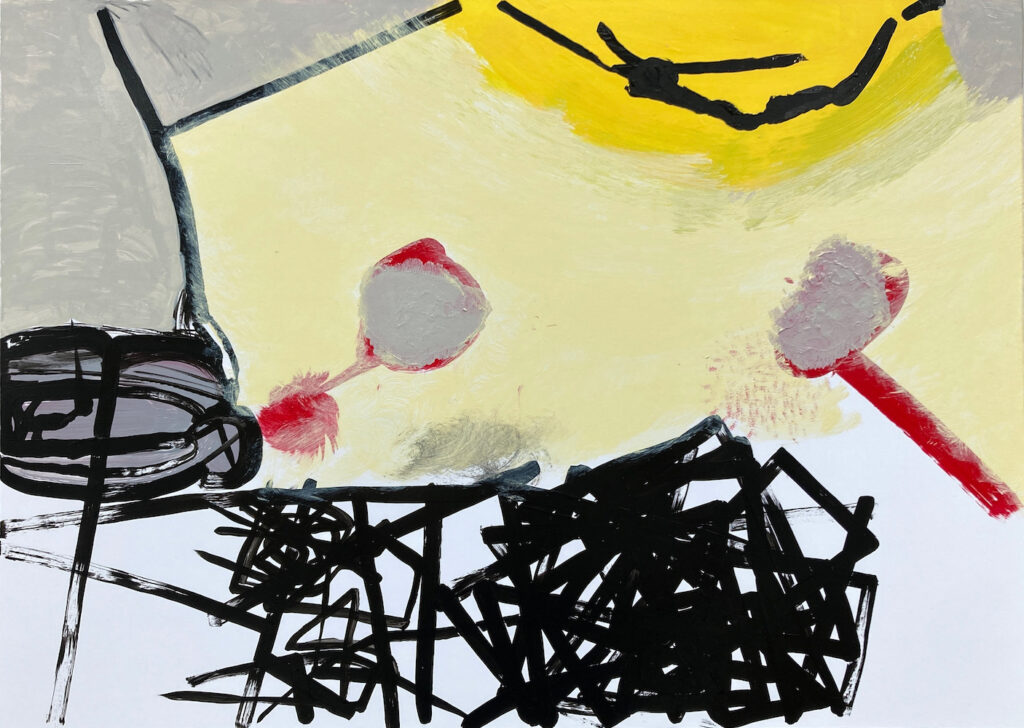 August 4 – 20 2023
13:00 – 19:00
Close on Monday – Wednesday
Those who came was asked to take small actions by choosing the favorite painting from the eight ones, putting the one on a wall on the easel, and displaying the favorite one. The exhibition kept changing and moving without electric power. This is my choreography. Everything dances . Everything keeps moving. The shelves in front are my left and right palms.
Solo exhibition "MI RO HI RO MI" (BLOCK HOUSE、Shibuya, Tokyo)
DATE|August 4 – 20 2023 Close on Monday – Wednesday
VENUE|BLOCK HOUSE( 6-12-9 Jingumae, Shibuya, Tokyo)
BLOCK HOUSE  LINK
All dance.
Everything keeps moving.

I'm now renovating a site of a former nursery school into an atelier from spring. The wooden school building where children spent their time barefoot in nature is filled with enormous energy. I experience the chirping of birds, the hum of insects, and the changing seasons of the mountains and fields, and naturally dances and paintings are born. As this is the first presentation of the creations that came out of the new environment, I am now facing the work with a fresh feeling.

A long time ago, Akio Suzuki gave me an idea to change my name to "MI RO Hiromi", but I kept it to myself. Many of the works I have drawn so far have not yet been shown, but recently the number of works under the name of "MI RO Hiromi" has increased, so it is a long-awaited "MI RO Hiromi" exhibition.